What do you get for the man who has everything? What about the man who has nothing and likes it that way? How about the man who doesn't know what he wants? Here are a few gift ideas to help you out.
For the writer or business man...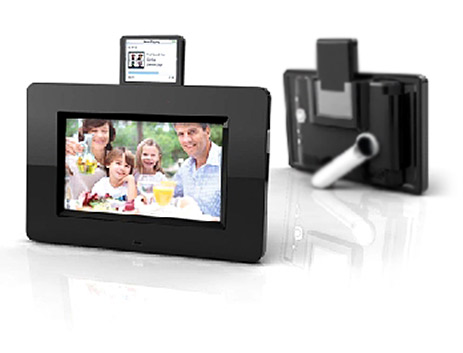 The Classic Pen Set, as seen on t.v. is a great gift for someone who hates to share pens. When in an office setting his pens never make their way back to his desk. This is a pen set that comes in a nice case where the pens can be returned. Most importantly the cheap leaky courtesy pens at the office can be reserved for everyone else to steal while this one is his alone.
It boasts an indestructible nib and a 66 piece black ink set. It's available at Walgreens and Target.
For the new or proud family man...
Try this Sony digital photo frame. It is IPod / MP3 enabled. There's nothing like a soundtrack to help you remember the family that loves you. It is also a space saver. No need for both a radio and a photo frame to take up space. They both come together here.
This is a great gift for the office, an art studio, or any small space that belongs to him.
For any man...
Why not give a gift that you both can benefit from. He never wears lotion and you are quite fed up with his alligator skin. You're also over stepping into the shower to find your shower gel used up before you even open it. Try Dove Men Care. Get him the entire line so that there is no need to bother your lotions or soaps or loofah. Besides, you might be doing him a favor. The last thing he wants is to walk around smelling like a summer meadow in the dead of winter anyway. There are gift sets available at Target.
For the gamer...
Let's face it, you have no idea what games are good and what games will make your husband throw his gaming system out of the window. You do know that you won't stand for all of your income going to a game that he won't want to play in a month. Give him a subscription to Gamefly. Like Netflix, he can play the games for as long as he wants before trading them in for a new game. Give him limitless play on a budget.
For more gift ideas for him try this website:
http://www.gifts.com/ideas/him
It has gift ideas divided by personality, age, likes, etc.